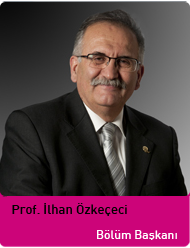 PROGRAMS
- Combined Arts
- Art Management
- Photograph and Video
- Graphic Design
- Industrial Product Design
Dear Young People,

Art has an international common language like love surrounding life of people and art is not apart from beliefs, economy, technique, etc. shortly life. Design is also as art, a phenomenon that is shaped by human hands, including daily life as a whole positively or negatively.
Art and design which effect societies and individuals cannot be without any purpose or goals. Therefore, art works should reflect a perspective capable with cultural elements and experiments by underlining the meaning of art and should be powerful in terms of idea it's based on.

Art is gaining a value when it is meaningful and there it deserves to be powerful and effective.
Instead of naming simple things having no merit as art, it is important to strengthen the connection between art and communities by design that has humanitarian goals. If we aim to develop more pure and elegant art concept, production should be based on interdisciplinary collaboration that emphasizes alternative ideas and aware of environment and historical backgrounds instead of producing same techniques and ideas similar to circle.

Artist has a mission as to be a leader for the community he/she belongs to and therefore, vague concepts of art should be cleaned and our position for discussions on art should be clear at first... Without any kind of perception, manipulation and stress, in an independent environment concepts and definitions should be checked and remade with an internal perspective. As a result, students will have the opportunity to be educated under the mission and responsibilities of leading communities. An education that will help them to find their own way and status without dictating any kind of idea...

We need to have goals exceeding today's conditions. We need to reach today considering our past and germinate to bright future.
Fine Arts education continued until now with this thought in order to contribute to the training and the results will be more different; that puts human-centered research, analysis and interpretation of key areas, utilitarian, functional, protecting nature, in life, good beside lovely and right on the target, drawing strength from the values of their society, detail drowned modern man towards the exit with a strong philosophical background in the search effort, away from the modern-traditional contention, with self-described concepts, aiming an art-design mentality and education which defines its own thesis.

With your contributions...